Why we are your best tyre and rim partner?
We are the most popular platform around
tyres
and
rims
. no matter which products you are looking for, we have them!
We offer a wide range of products. Whether for use in snowy mountains, for company vehicles or the safe family car: we offer summer, winter and all-season tyres of all brands in our online shop. And of course you get the matching rims to go with them.
You can easily determine the right combination with the tyre.in configurator. With just a few clicks you can find the perfect product for cars, motorbikes, quads, ATVs, commercial vehicles and forestry vehicles at favourable prices.
The extensive assortment includes the latest and most innovative tyres that have achieved top test scores. We guarantee a high stock level and fast delivery. You can also choose between different methods of payment when ordering.
Powerful
Turn your car into a show car with our complete wheel configurator:
Alloy wheels give your vehicle character and enhance its value, whether classic and timeless, modern and trendy, elegant or simply sporty, modern and trendy, elegant or simply sporty. Individually put together the complete wheel, to make every customer happy. No matter whether aluminium rims for e.g. Tata, BMW, Suzuki,Hindustan, Ashok, Mahindra,Bajaj, Mercedes-Benz, Audi, VW, Porsche, Ferrari, Tesla or steel rims for e.g. Toyota, Ford, Mazda, Opel, Skoda or Nissan - Tyre has it in its range. Here's how it works:
Select vehicle make and model (via vehicle catalogue, VIN or vehicle ID).
Use virtual vehicle assembly and select your suitable aluminium rim / steel rim from over 1,000 rim designs.
Compare prices and select the desired supplier incl. installation service.
Select desired TPMS or use indirect TPMS.
Select suitable tyres incl. fitting.
Place the finished complete wheel in the shopping cart.
Finally, select the desired shipping and payment method and submit the order. You will receive a short confirmation by e-mail.
Now it's up to the team - we'll pass your order on to our wholesaler for complete wheels and ensure timely and secure processing.
All season blacks
Whether spring, summer, autumn or winter, all-season tyres save you time and money. With all-weather or all-season, you save yourself the costly twice-yearly tyre change. expensive tyre change twice a year. You also only have residual tread on one set of tyres which has to be which has to be disposed of. On average, however, all-season are not as good as summer tyres. not as good as the summer and also not as good as the winter in their respective strengths. Nevertheless, the all-season guarantees maximum performance and maximum safety 365 days a year, because they are controlled according to the same strict and tested according to the same strict specifications for winter and summer. If you want to be on the safe side, you are it with the premium tyre manufacturers.


Motorbike tyres
This tyres always consist of a variety of structural components and, together with the rim, form the wheel of a motorbike. The substructure is called the carcass. This consists of the bead, the carcass plies - radial or diagonal -, partly a belt and the binder plate.
Tubeless tyres (TL, Tubeless) also have an airtight inner core that prevents air from diffusing through the tyre. The tread is then applied to this carcass.
There are currently three different types of tread:
Mono-compound
: standard , motocross, enduro
The motorbike tyre has the same tread compound throughout
Dual compound
: modern sports or touring
The motorbike tyre has a softer compound on the sides of the tread for increased traction, and a harder compound in the middle for increased mileage.
Multi-compound
: racing
The motorbike tyre has several different compounds, see dual compound.
A distinction is made between three types of tyre construction on the basis of the carcass structure and this can be recognised by the size designation of the respective motorbike tyre.
Bias-ply motorbike
(120/70-18): The carcass threads run diagonally in a cross pattern from bead to bead. This type is used in motorbike tyres for light road and enduro motorbikes.
Radial motorbike
(120/70R18): The carcass threads run radially from bead to bead. This type is used for strong and heavy motorbikes. In addition, support plies can be applied to this radial carcass (see Metzeler example above). However, this is not indicated by the size designation of the motorbike tyre.
Bias belted
(120/70B18): The diagonal carcass has an additional belt. This type of construction is nowadays almost only used for enduro tyres for heavy touring enduros.
Summer
If it's a summer tyre, then use us, because we know what matters. The optimal composition of the rubber is of great importance, especially in the hot summer months. The perfect summer tyre offers maximum performance and grip on hot asphalt and, thanks to its special tread, it can also cope effortlessly with wet roads. If you drive with winter tyres in the summer, you not only run a safety risk, you also lose out in terms of driving dynamics, comfort and fuel consumption. You should therefore switch to summer tyres in good time. A guide value for this is an outside temperature of 7° C. We wish you a pleasant journey at all times.
We have provide best consulting service
Our Service:
Forecast planing
Best price analysing
Big data analysis methods.
When you talk about tyres, everyone thinks of round and black. The fact that there are optimised tyres for purpose, e.g. car, truck or plane and all weather, does not come to mind. In India, many other tyres are used. Think of construction sites, racing cars or agricultural use of tyres. Tyres are high-end products that are constantly being developed. The product is the unique connecting product between the car and the road. Most people know grip. Are you looking for Dunlop or Goodyear or bias or radial tyres? You can find products for all vehicle at super prices with us. We have optimised tyres for various vehicles such like off-road or agricultural machinery. With us you get all tyres at the best price. For larger quantities, we can offer you special prices.
Car wheels
Steel or aluminium rims
Whether steel rims or aluminium rims, we have around 60,000 different rims on offer.
Visually, aluminium rims are a real eye-catcher.
Car tyres and motorcycle tyres are probably the most sold products. They are sold complete wheels, for example a summer tyre with a Borbet rim or a all season tyre form pirelli with a mak wheels.
Car tires are subject to special requirements. So it makes a difference whether a 1000 pound vehicle wants 70 miles/hour tires or a 4000 pound SUV with a top speed of 180 miles/hour. In addition to the speed index, the load-bearing capacity of the tire plays an important role here.
To buy!
Goodyear
225/75 R17,5 C Regional RHS 2 0 Goodyear 127/129M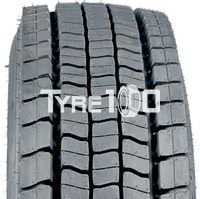 50% Off!
$ 99.99
Dounlop
TD 230 55 R390 SP Winter Sport M2 Dunlop 95H
50% Off!
$ 99.99
Michelin
275/40 ZR17 FSL Pilot Sport Michelin 98Y
50% Off!
$ 99.99
Hankook
185/70 R14 MECOTRA ME3 0 Maxxis 88T
50% Off!
$ 99.9
The tread of a tire or track refers to the rubber at its circumference that comes into contact with the road or ground. When tyres are used, the tread is worn out, which reduces its traction efficiency. A worn tyre can be retreaded.
Example car tyre:
165/80 R14 85S MRF ZV2K (tyre size: 165/80 R14, brand: MRF, tread:ZV2K, road tires, with no TT so it is tubeless)
Example Bike tyre:
120/70 Z R17 TL (58W) M/C Michelin Pilot Power (Kind: Bike, tread: Pilot Power, TL: tubeless)
Directional tyres - how to recognise them (left or right tyre )
Modern tyres have a binding in the running direction. when standing in front of the vehicle and looking at the tyres the tread grooves look like a U or V. This gives the wheel the best possible performance. The car tyre manufacturer has indicated the running direction on the sidewall of the wheel. The benefits include better traction and aquapaning and lower noise emission
Wet grip, noise reduction and rolling resistance have been integrated into the European tyre label
There are many important brands, like michelin, goodear, bridgestone or pirelli in the market.
Which tyre is the best for you depends on many factors. To name just a few, these are the vehicle itself, the weather, the routes you drive and the way you drive.
Please read more
more informations over wholesaler
In contrast to the tyre manufacturer, which produces one or more brands, the wholesaling unites many brands in its warehouse and can therefore provide the customer with a greater variety of tyres. The advantage for the buyer is competent contact, delivery and the price.
tyre - Truck Summer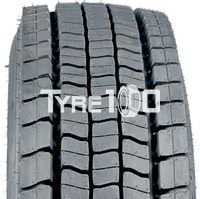 description:
Summer truck tyre (225/75 R17,5 C Regional RHS 2 0)
brand:
Goodyear
5452000730282
tyre100 ID:
T100-9184087
Business customers in the towns below buy on our site:
695122 Neyyattinkara;Mariyapuram B.O
412212 Velhe;Antroli B.O
629201 Agastheeswaram;Asaripallam S.O
The following items are on sale:
Luggage and suitcase, Rims and Chip tuning + Motor tuning, Accessories
You may be interested in:
---
The Regional RHS 2 tyre from Goodyear is available in many dimensions.
The Goodyear Regional RHS 2 presented above has a diameter of 17,5 inches. This Truck Summer tyre must be mounted on a steel or an alloy rim with a diameter of 17,5 inches. The width of the tyre face is 225 and the height is 75. It means that the size of the sidewall is 75% of the width of the tyre face. The maximum load that a tyre cancarry is shown by the load index indicated on the sidewall of the tyre (eg. with an index of 97, the maximum load is 730 kg). The load index of the above model is equal to 127/129. The load capacity of the Goodyear Regional RHS 2 corresponding to this index of 127/129 should not be exceeded. The maximum speed that the tyre is capable of maintaining is represented by the letter M. This maximum speed, this Goodyear Regional RHS 2 is capable of maintaining, should not be exceeded.
---
The following items are on sale: accessories, Kerscher and Accessories or Quad parts,

1*) Price differential : calculated for the past 6 months between the highest and lowest prices for
Truck Summer Goodyear Regional RHS 2 225 75 17,5 127/129 M, including VAT and services not comprised.
Our content you can find on list below:
Tyre.in, Tyre24.in
Tyre.co.in, Tyre24.co.in
Tire.in, Tire24.in
Tire.co.in, Tire24.co.in
More than 500 wholesalers in the fields of tyres, rims and car parts offer you good price and stock transparency. In addition to the standard delivery time of 24-48 hours, you can choose between different shipping methods or express delivery, same-day delivery or self-collection. By modern search methods, you find simply and fast the suitable spare part. Whether for the VW Golf, the BMW 3 Series, the Audi A4 or the Opel Astra.
With us you find spare parts of high quality at favourable prices. Likewise a new partner, you can of course test us in advance without obligation and free of charge. Registration is free of charge for you and without contractual obligations. Register online today and profit from the wide range of over 500 wholesalers, an excellent Value for money, fast delivery and an intelligent search method, which allows you to find part for your car in the shortest possible time.
They have a large selection of top brands likewise A.B.S., Ajusa, ATE, Bilstein, Bosch, Blue Print,
Castrol, Febest, Gates, Kamoka, Kraft Automotive, KYB, Mann, Mapco, Maxgear, TRW, Sachs, Westfalie and many more at prices that will inspire you. at prices that will inspire you.
Whether spare and wear parts, tools, care products or oils - we are constantly expanding the range for you, so that you can order everything for your car around the clock.
Spare parts for all cars
Over 50 million car parts with a goods value of over 50 billion euros, 365 days a year. Take advantage of our extensive range of products in our online shop. We offer you spare parts from renowned manufacturers for all car brands. Whether Audi, BMW, Opel, Mercedes-Benz or VW, with us you will find the right car parts for your vehicle.
The assortment includes all wear parts. Brake pads, brake pads, inspection parts likewise oil filters, air filters, cabin filters, fuel filters, toothed belts, spark plugs, etc.
You will find tuning parts likewise suspension springs, shock absorbers and exhausts at the best price. And best of all, you will find the right tool for the car parts in our accessories shop.
Brands and assortment
On our website you have a large selection of top brands like A.B.S., Ajusa, ATE, Bilstein, Bosch, Blue Print, Castrol, Febest, Gates, Kamoka, Kraft Automotive, KYB, Mann, Mapco, Maxgear, TRW, Sachs, Westfalie and many more at prices that will inspire you. At prices that will inspire you. Whether spare and wear parts, tools, care products or oils. We are constantly expanding the range for you, so that you can order everything for your car around the clock. and received within 24-48 hours. And if things have to go fast, some wholesalers offer express delivery.
Choose from a wide range of spare parts, such as
Brake discs
Sensors
Shock absorber
Disc brake lining
Wheel bearing/set
Cylinder head gasket
Brake caliper/bracket (carrier)
Handlebars
Sensor/Sensor
Additional work
Wheel bearing
Control interval
Air filter/air filter box
Air filter
Chassis spring/chassis set
Brake lining/shoe
Driving dynamics control
Tie rod/-joint
Motor electrics
Stabilizer/Accessories
and much more
Renowned brand products from various suppliers in direct price comparison
In addition to particularly inexpensive car parts, all well-known product manufacturers offer premium manufacturers.
Among them, for example:
Audi
BMW
Ford
fiat
Nissan
Mazda
Mercedes-Benz
Opel
Renault
Toyota
VW
Peugeot
Tata
The tyre is the only contact with the road. Some points help to extend the life of the tyre and increase safety.
Tyre pressure: Ensure that the correct tyre pressure is always available. Regelmässiges Luftdruckmessen erhöht die Sicherheit und langlebigkeit ihres Reifens.
Tyre tread: Regularly check the existing tread depth. Sie muss den gesetzlichen Bestimmungen genügen. In the event of rain, aquaplaning is reduced
Unbalance and incorrect wheelbase: When the steering wheel is already wobbling, it is usually too late. Have your tyres checked and/or wheel alignment Tyre damage: Deep potholes, boardwalk edges or other obstacles can damage your tyres
Overloading the vehicle: Overloading and/or excessive speed will increase the load on the tyre.
Vehicle drive: If the vehicle is front wheel drive or rear wheel drive, it is worth changing the tyres from front to rear.